The idea of founding a museum in Szerencs was first considered in the 1960s. The collecting of material about the local history began in 1965, in which the study group of local history led by Angyal Béla had a very important function. On the 17th July 1967 dr. Petrikovits László dentist and notable art collector donated 400 tousand postcards, and many ex libris, books, archeological, ethnographical objects, and fine art to the town in a deed of gift. The condition was to found a museum based on these postcards and objects in Szerencs, and to not move them from the town. This offer was a great contribution to the case of the museum, the institute took up its duties on the 3rd December 1968. It is a part of the organization of the museums of the county, and because of that it also functioned as a regional museum: it was in charge of the cultural inheritence of Szerencs and the surrounding settlements, Taktaköz and Harangodvidék.
The Rákóczi castle, where the museum is located, was renovated between 1967 and 1989, so the museum had to move several times, and it could occupiy its final location in the historical building only in October 1991. From the 1st January 2013 the museum is maintained by the Municipality of the Town Szerencs, it continues its functioning as a substantive financial establishment. The museum didn't lose its caracter, it recieved a classifacation as local museum, and the Sugar Museum was attached to it, and it became a part of the institution. The main profile of the Zemplén Museum is the work with the word-famous postcard collection and the important ex libris collection. The museum also collects the historical, archeological, ethnographic and fine art inheritence of Szerencs and its surroundings. Another important task for the museum is the collection and work with the mementos of the confectionary industry in Hungary, the sugar and chocolate production.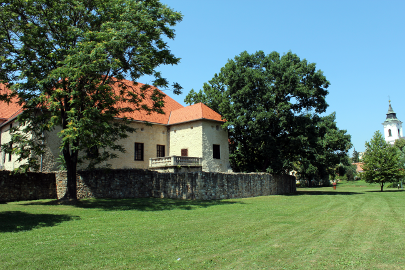 The Rákóczi Castle
By the middle of the 16th century the historical (or sometimes called big) Hungary was split in three parts (Royal Hungary, Principality of Transylvania, Ottoman Hungary).